There is a multitude of sanders available on the market. The issue is that this gadget is known by a variety of different names. We're going to show you 12 various kinds of sanders and explain what each one is for.
You might be shocked to see some of your favorite sanders on our list. Then there are those you've never heard of, as well.
A sander is primarily a woodworking tool, although it may also be used for DIYs and other types of tasks. Smoothing out uneven surfaces is a breeze with them, and you can also get them at metal and plastic shops.
In either a portable or fixed version, this gadget can be used. Our list of common sanders includes a total of 12 different models.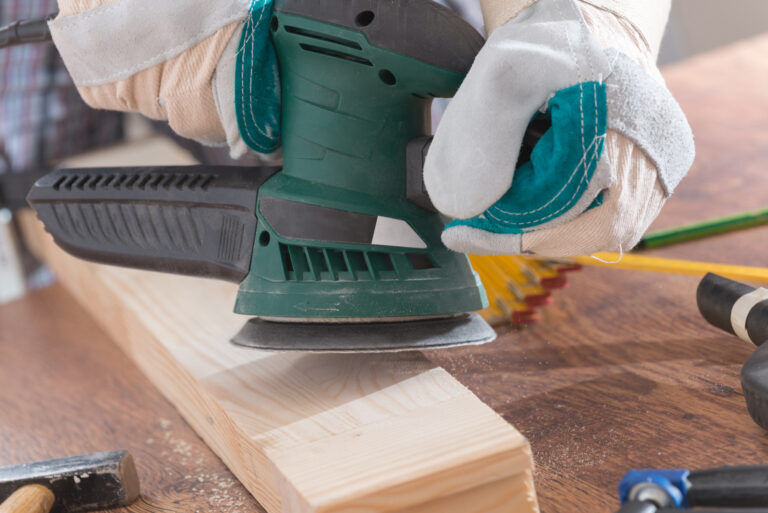 Disc Sander
You won't find a disc sander in just any hardware store. Many people think of it as a power drill attachment, but there is also a stationary version that is attached to a table. This circular disc sandpaper is connected to the end of a drill, and it spins as it is fed through the drill.
With a huge wheel instead of a disc on the machine, the sander can cover a vast area.
A portable disc sander is an excellent tool for sanding big sections of the surface. This is due to the disc's ability to rotate. The table-mounted type, on the other hand, has the advantage of being able to be utilized on a wide range of materials, from metal and plastic to wood.
They also have a flexible surface that allows you to vary the direction of your material as you work.
Oscillating Spindle Sander
In order to utilize it, you have to attach it to the benchtop, which means that it is part of the drum category. The drum of this sander rises and falls on its spindle while it operates.
As a result, the wood's surface might come into contact with the whole drum. The sander removes all grooves from the surface of the drum while also reducing wear.
There are several sizes of spindle sanders. From self-standing floor machines to versions that rest on top of a bench, these models are likely to fulfill the demands of a wide range of workers. Floor variants are larger and more costly.
Because of this, they are ideal for large-scale commercial endeavors. The bench-top and hand-held variants are smaller than the floor ones. As a result, they're an excellent choice for do-it-yourselfers and beginners.
Oscillating sanders are mostly used to smooth off the rough edges of wood boards. The bench may be angled up to 45 degrees in larger models to provide beveled edges. The drum of this tool is vertical; thus, it works well on curved surfaces that were cut using a band saw.
Drywall Sander
Drywall sanders are disc sanders linked to a long thin rod, similar to the configuration of a metal detector. When working in close proximity to the central component, certain variants come with a handle that may be attached to the end.
Moreover, rectangular sanding panels are available on some kinds of drywall sanders. To top it all off, many of these sanders come equipped with a vacuum that can be used to remove fine dust and dirt particles.
In addition to smoothing the surface of the drywall, the use of a drywall sander removes any excess glue. Using it on a ceiling or any other tricky place is simple because of the handle's length and design.
Detail Sander
A mouse sander, a corner sander, and a triangle sander are all examples of detail sanders. This sanding tool includes a triangular pad and uses self-adhesive sandpapers that look like iron. Detail sanders, which tend to be on the smaller side, may include additional attachments that let them accomplish specific tasks more accurately.
The design of this sander also allows it to go into places that normal sanders can't. If you're looking for a tool that can be used for a wide range of tasks, this could be it. Detail sanders are an excellent tool for intricate work or sanding difficult structures.
File Sander
An air or electrically driven file sander, sometimes known as a "finger sander," is a thin, basic sander tool that may be used to sand. Because of its compact size, it can easily fit into tight quarters. It also excels at tasks that need a high level of attention to detail.
Orbital Sander
The orbital sander is your best bet if you're searching for a small, one-handed sanding device. This sander is referred to as a "quarter-sheet sander" since it requires a quarter of a conventional 9×11-inch sandpaper sheet, which you may cut by hand.
Many people refer to this sander as a finishing tool because of its ability to produce precise, smooth edges. An orbital sander can perform a wide range of tasks, from smoothing a surface and removing putty to reshaping rough edges.
Pad sanders, finishing sanders, circular sanders, vibrating sanders, and sheet sanders all fall within this category.
Even while orbital sanders are simple to lift, this characteristic mixed with their light movement also indicates that they can't perform when it comes to heavy-duty jobs. The positive side of this is that you will not easily ruin any project that you use this sander on as a result of these characteristics.
Belt Sander
Belt sanders are commonly thought of as a necessity in today's contemporary workshops. Sanding is done by sanding the surface using a belt wrapped around a pair of drums.
However, unlike the rear drum, the front one does not have a motor. In order to remove previous finishes on wood, such as varnish and paint, belt sanders can be extremely helpful.
The tension release lever on this sander makes it simple to switch out the belts. Most belt sander models also have a tracking adjustment knob. Just to make sure the belt is properly aligned.
This sander comes in four popular sizes. The smallest size, 318 inches, is the most user-friendly. As a result, even those who are just beginning to learn can benefit from it. The 3×21-inch belt sander comes next. Compared to the other sizes, this one provides a greater balance, and is a clear winner.
In addition to being difficult to handle, the 3×24-inch sander's size also covers a large surface area. In addition, it is not as stable as the first two models. To be expected, the 4×24-inch sander, which is designed for the most experienced of users, is difficult to use. However, it has the advantage of swiftly and easily sanding broad and flat surfaces.
When working with wood or other materials, Belt Sanders are excellent. When using this type of sander, be careful to go with the grain so that there are no marks.
Random Orbital Sander
The random orbital sander and the orbital sander have a striking resemblance in terms of design and function. However, random orbital sanders have circular pads instead of square ones. At each point where the pad comes into touch with a hard point on the project surface, it will slowly work its way around it using small orbits.
This sander vibrates, which is an important feature to keep in mind when using it. However, it is a versatile sander that can perform the same functions as a belt sander or orbital sander.
Compared to the belt and orbital sanders, the random orbital sander can remove stock and give great and smooth sanding, but it does it less efficiently. You may use a random orbital sander to aid with paint and headlamp repair as well. Finally, they're known as dual action sanders.
Sanding Block
To use a sanding block, there is no need for electricity. An object that can be used to hold and handle sandpaper is all that is required here. The appearance of sanding blocks might vary widely.
Their handle might take the form of a solid block or resemble a hand saw. The tool may have a simple bar handle or only an ergonomic palm rest, depending on the manufacturer.
The sanding block might be considered one of the greatest Sanders on the market today. However, despite its extensive history, it is simple to use and ideal for many kinds of creative endeavors. Because it doesn't require power, you could use it for wet sanding whenever you need to.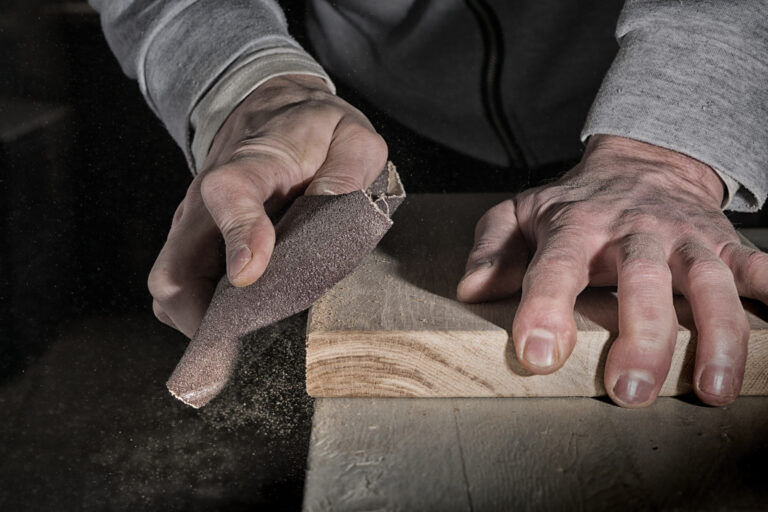 Table Sander
Powerful and heavy-duty, table sanders are the most common type of sander. Because of this, major carpentry shops and industrial manufacturers tend to have them.
The majority of individuals use table sanders with tight belts. Some woodworking firms, however, still employ a slack belt table sander. On the other hand, some people prefer it since it gives them more freedom.
A table sander is the tool of choice for precise sanding jobs. This is due to the fact that it has a lot of power. In guitar shops, slack belt sanders are widespread. Using a smooth grit paper, it can be used to produce a very smooth finish.
Floor Sanders
Floor sanders come in a variety of shapes and sizes. In addition to their compactness, what sets these tools apart is that they are quite successful at preparing and stripping floors. Concrete floors are likewise well-served by their sanding abilities. Edgers and drum floor sanders are the two most common varieties.
Drum Floor Sander
In terms of power, drum sanders are a formidable weapon. Compared to handheld drum sanders, floor models are not only more powerful but also bulkier. Because it requires two persons to move it, it cannot be readily transported.
If you're not careful enough, you may easily lose control of this machine and destroy your flooring if you aren't careful enough. The removal of paint and other unwanted substances is no problem for drum sanders, which are versatile machines.
Edging Floor Sander
This heavy-duty floor sander equipment is capable of doing floor refinishing with ease. As a disc sander, it's also ideal for getting to places a drum floor sander can't.
Edging sanders are great for getting into hard-to-reach places like the margins of the floor and the tops of stairs. However, caution should be used when using this tool. If treated incorrectly, it has the potential to cause serious harm.
Choosing Your Sander
Now that you've learned about the many varieties, it could be difficult to choose the perfect one for you. If you're having trouble making a decision, have a look at the advice provided below.
Palm Sander or Orbital Sander
Just as there are numerous parallels between these two sanders, there are also significant distinctions. Using a random orbital sander, even if it doesn't shake much, takes some practice.
Palm Sanders, on the other hand, are more limited in their capabilities. If you can only afford one sander, the random sander should be your first choice.
Belt Sander or Orbital Sander
A belt sander could be your best bet in this situation. Orbital sanders and belt sanders accomplish extremely distinct duties and have quite different appearances. In terms of finishing off a project, the Belt Sander is the preferable choice.