When looking for a new lawn mower, things might get a bit complicated. As an alternative to ride-on lawnmowers, you'll frequently hear folks referring to the garden tractor or lawn tractor. 
These mowers may all seem the same, but despite their similarity, they are all surprisingly distinct.
Riding Mowers vs Lawn Tractors vs Garden Tractors
This article will highlight the differences and similarities among these three types of riding mowers so you can make an informed decision about which one is best for your particular needs.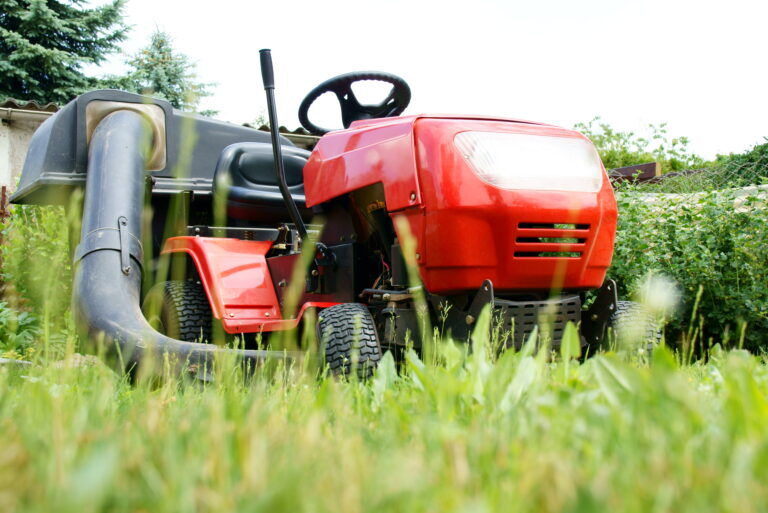 What is Riding Mower?
Manufacturers of riding mowers build their machines to cut grass, much like conventional mowers. There is a lack of versatility with these lawnmowers. At a price range of $800 to $1,400, they're also more affordable than other lawnmowers with similar capabilities.
When purchasing a riding mower, bear in mind that you'll need to purchase additional equipment for tasks that your mower can't handle. Mowers with a riding deck are also less powerful than those with a lawn tractor. Not only do these saws take a long time to cut, but their maximum cutting breadth is only 30 inches.
Riding mowers are best suited to smaller yards. They also perform a good job in houses with little storage. Riding mowers usually have their engines in the back, while their cutting decks are at the front.
One of the most noticeable differences between riding mowers and garden tractors and lawn tractors is that they have a steering wheel. In addition, a riding mower has a steering wheel because you're supposed to ride it. Other mowers include lap bars, although these are most frequent on zero-turn mowers.
What is a Lawn Tractor?
Lawn tractors are quite similar to riding mowers in terms of their design. Lawn tractors, on the other hand, have their engines at the front and their cutting decks in the middle, which is the main difference between the two. In addition, this mower can cut 48-inch wide swaths, making it far more powerful than a riding mower.
The tractor, on the other hand, is the most versatile piece of farm machinery there is. When compared to riding lawnmowers, it can do more than just cut the grass. A removable deck is frequently included that can transform the tractor into a snow thrower in the winter. In addition, the machine is capable of towing additional equipment, such as a cart.
Those that build lawn tractors put the needs of their customers first and foremost. This tractor has a cup holder built into the driver's seat, so he can drink his beverage as he works. When the weather becomes warm, this will be a welcome addition. This multi-purpose lawn cutter comes at a hefty price, falling in the $1,200 – $2,200 range.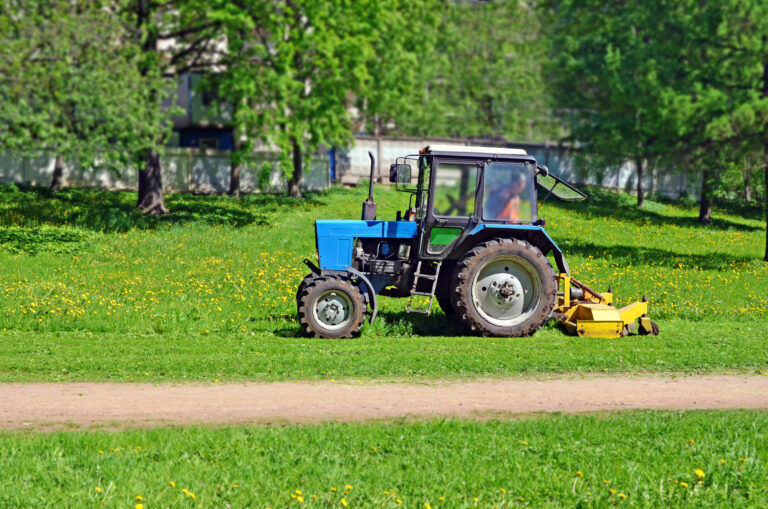 What is a Garden Tractor?
It is even more powerful than a lawn tractor or riding mower. On top of all that, they could be used in a wider variety of situations than the other two. With a 72-inch wide mowing deck, it's no surprise that this tractor gets the job done quickly when it comes to cutting grass.
There's more to it than that. There are several attachments and extras available for these tractors, many of which can be used in a variety of ways. As a result, they can be transformed into a variety of equipment, including seeders, tillers, snow throwers, backhoes, and front loaders, to name a few.
A lawn tractor and a garden tractor appear nearly identical to the untrained eye. However, this is not the case. Garden tractors are heavier and larger than their lawn tractor counterparts, which makes them less maneuverable.
In addition to this, garden tractors are equipped with locking differentials, which improve traction and allow the machine to tackle steep or rough terrain. These tractors have so much to offer, which is why they cost upwards of $8,000 each.
Which Is Right for You?
It all depends on the circumstances. A riding mower or lawn tractor would do for individuals who just want to mow the lawn.
To chop big areas of land or conduct extensive landscaping, however, a garden tractor is the better choice. Even if you are still undecided, a lawn tractor is the least risky choice.