You've probably encountered situations in which you needed to trim your overgrown backyard, but realized that hand pruners would be ineffective. Well, a pruning saw may be useful. 
Pruning saws come in particularly helpful when the timber that requires pruning surpasses a thickness of 1.5 inches.
This means that you can rely on this garden tool to assist you in tackling varying branch thicknesses. 
However, due to the sort of job pruning saws are employed for, one has to practice the utmost care when using them.
Unlike loopers which are considerably easier to wield, saws demand a tremendous lot of strength and ability. If you want to know how to use this saw cautiously, be sure to not miss any section of this tutorial.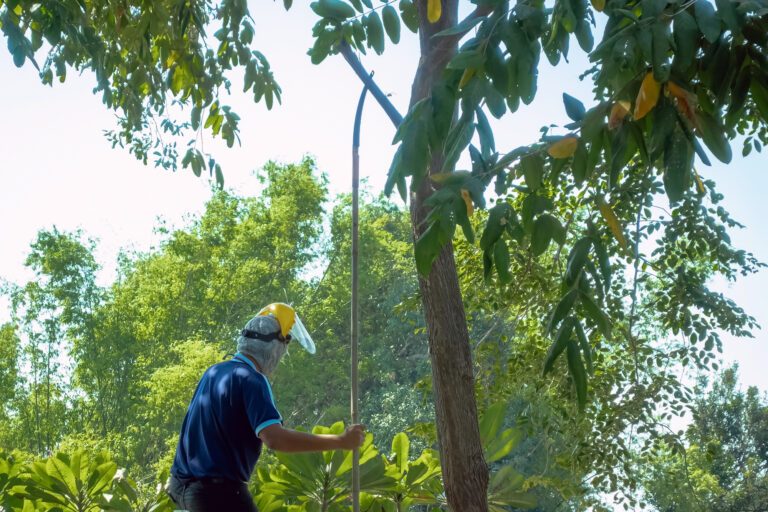 Tips on Using a Pruning Saw
Wearing gloves and goggles is a must if you're trimming a thick bush, which may be dangerous. Choose the optimum cutting angle after you know where to cut. After that, perform the following steps to begin trimming.
Note the Wood You'll like To Keep:
Pruning saws can easily slip and harm bushes accidentally if you're not careful. Since you'll be working in a confined space, you'll want to select which wood you'd like to keep before you start cutting anything. As a result, you'll be much more cautious when cutting.
Pick a Comfortable Angle to Cut From:
When using a pruning saw, it's a good idea to cut from the highest to the lowest point of the piece of wood. As a result, the saw will be drawn into the wood by gravity, making the job much simpler.
Make Preliminary Cuts to Reduce Weight:
The weight of thick branches can be a problem, so it's best to start by chopping some of them off. These will probably come undone as soon as you've finished cutting because of the weight. This is something you definitely do not want to happen. To avoid leaving a ripping wound on your plant, cut off a section of the branch to lower its weight.
Starting Your Final Cut:
In order to get your final cut started, you should start with a groove. On branches that are not horizontal, this keeps your saw from sliding.
 Begin to Cut:
Once you've established a groove to guide your strokes, you're ready to begin cutting quickly. Using a back-and-forth motion, swing your saw. As you pull, use greater force, since this is when the cutting occurs.
Finish Cutting:
This is the stage when you keep sawing until the branch is completely removed from the tree. After you've made your cut, look for any rough spots in the wood and use a flat stroke of your blade to remove them.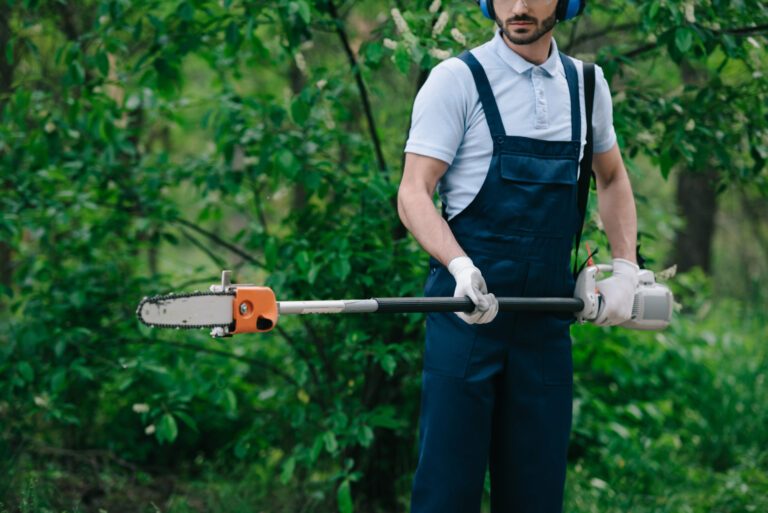 Pruning Saws Safety Tips
Prune Comfortably:
Pruning should be done in a relaxed and unhurried manner, so make sure you are well-balanced before beginning. Ensure that the backstrokes of your saw are as long as possible. As you pull, you may also want to lean forward with your torso or your entire arm.
Avoid making blunders by conserving your strength to the maximum extent possible.
Keeping the Blade Straight:
Pressure on pushing strokes and wobbling pulls might cause your saw to bend. When you're pulling, keep your strokes straight and only apply pressure when necessary.
When Working Near the Ground:
There are instances when it is necessary to work near the ground. Keep your blade out of the ground, though, since sand and stone can quickly dull the blade.
How to Wear Your Saw:
A holster on your belt is the safest way to carry your saw. It's also possible to carry a folding pruning saw in your pocket. However, the saw's hinge flexes and gathers grit, which is a drawback of the design.
Clean Your Saw Before Storing:
Before storing your saw, make sure it's free of sawdust by knocking it on a piece of deadwood. After that, you could wipe down the saw with a sturdy piece of fabric.
The task of trimming using a pruning saw in your yard can be fairly difficult at times. Having said that, if you're able to follow this guide, you'll rapidly pick up on the basics and avoid making a lot of mistakes.