How to choose a baby monitor so that you can both see and hear your child, as well as send soothing sounds to your infants from any place with the aid of a baby monitor.
Monitors allow you to go about your day while knowing that when your baby calls, you'll be the first to hear. You may find them useful if you are having a big home, especially one with two stories, or your baby's nursery is distant from the kitchen or living rooms of your house. Although baby monitors are still functional, you might want to look for additional features such as video, Wi-Fi connectivity, or movement sensors. For further guidelines about How to choose a baby monitor please do look into other articles on our website.
What Exactly Is A Baby Monitor And How Does It Work?
A baby monitor is a device that allows parents to listen in on, observe, and monitor their child from afar. It has a transmitter baby unit, often a camera with a microphone positioned near your baby, along with a receiver parent unit. The baby unit sends videos, sounds, and data with the help of radio waves or wifi connections that are received by the parent receiver.
What Are The Features Of A Baby Monitor? How Do Infant Surveillance Systems Work?
There are two categories of baby monitors:
Audio: Essentially, a radio between parents and baby bedroom. Despite the fact that they've been popular for decades, video systems have largely taken their place.
Video: A system that transmits a video made from a camera to a viewing device or your smartphone through an app. If it's app-based, you purchase the monitor and then download the application to your phone or tablet.
Some brands use walkie-talkies for both audio and video (if available), relying on a unique signal, radio, Wi-Fi, or mobile network (3G/4G/5G). If the product supports video as well, some companies utilize walkie-talkies for audio purposes and a proprietary tablet-like device.
In the last several years, a few manufacturers have migrated towards apps rather than their own tablets, so all you have to do now is connect your device to the baby monitor.
The microphone picks up your baby's noises or starts crying and sends it to you. Some video recorders indicate movement or no motion for a long period of time by beeping. Keep reading the article to know more about How to choose a baby monitor?
Is Wi-Fi Required For All Baby Monitors?
Yes, some baby monitors do utilize radio waves, which are exclusive signal or mobile networks like 3G, 4G, or 5G. However, if you have decent internet access in your house, a Wi-Fi system is typically the best alternative.
These methods are only effective as far as there is a good Wi-Fi signal and few barriers, such as walls, in the way. It also depends on the number of gadgets that are linked to your home network at any one time because these might obstruct the network and have an impact on performance.
For example, if your family consists of four and your current Internet connection is insufficient, you should look for a router with a lot of bandwidth.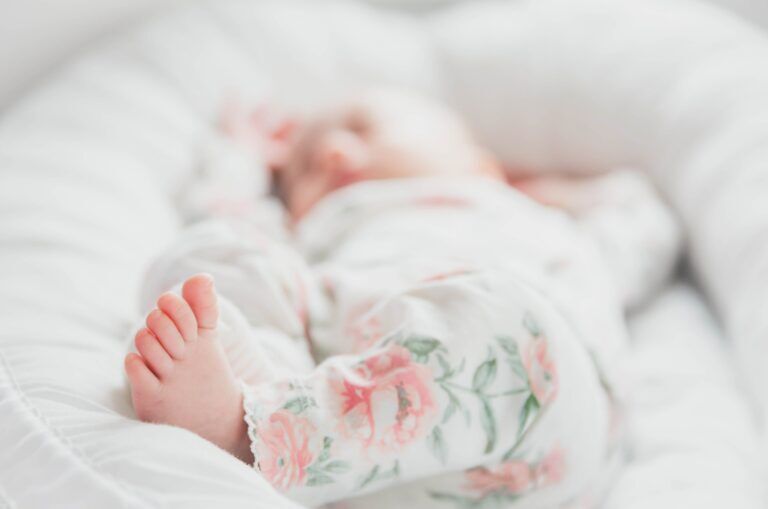 Is It Possible To Link The Phone To A Baby Monitor?
Yes, there are several baby monitors on the market that feature a radio or tablet along with an app that can be downloaded to your smartphone. In many cases, this is a superior alternative since:
If your Wi-Fi connection fails, you may still connect to the internet via your smartphone using mobile data.
You're constantly surrounded by your smartphone, whether it's in your surrounding or at arm's reach.
It's also possible to schedule a time for someone else to look in on your baby while you're at work if you don't want to do it yourself. You can set up remote access to a baby monitor so you can check in when you're at work, for example.
It's possible to reduce the cost by just paying for the screen.
There are several scams online and offline. Most of the time, a smartphone will drain rather quickly all along the day. A baby monitor is designed to do one job; however, you may also connect your device to watch videos, make phone calls, send emails, or go on the internet.
Keep in mind that video feeding on a mobile network consumes extra data. If you have a limited data plan, restrict the transmission of data connected to Wi-Fi.
How To Choose A Baby Monitor

?
If you are looking for the answer to, "How to choose a baby monitor?", you should have a look at the following featured before you want to proceed.
A baby monitor with no video or audio capability.
A monitoring device that only works with an audio attachment, such as a tablet or a smartphone application.
The option of how you want to connect.
Once you've identified your credit score, you may begin thinking about additional features and capabilities.
Movement Monitor
The movement sensor will sound an alarm when your little champ awakes, or if there is no motion after a certain length of time. This duration limit will be specified in the instruction booklet.
Infrared Camera
If you're using a Wi-Fi connection, this is the ideal option for keeping an eye on your kid when they're sleeping. Even if it's been a while since you last watched them, the footage will be saved in high definition and in 1080p resolution. The image might look black and white because of this, but it will still provide.
Sound Indicator Lights
When your bub cries, the sound indicators will flash to indicate it. They function as a sort of "imaginary ear." If you have trouble hearing on the phone, have visitors, or are in a noisy environment, or if you or other carers suffer from hearing difficulties, this is an excellent feature. It's also handy if you don't wish to wake up other sleeping kids in the house.
Camera Mount Type
There are a number of camera mounts on the market that can position your equipment in a variety of settings. It's critical to think about it, especially if you're renting and you can't screw the camera into a wall.
Conclusion:
Today's baby monitors can do so much more than simply inform you that your infant is crying. However, depending on your lifestyle and the layout of your house, you may not require a monitor that does everything.  To assist you to distinguish vital information from useless data, we've compiled a list of all the features available in baby monitors today. If you have any queries regarding How to choose a baby monitor? you can tell us in the comment section!